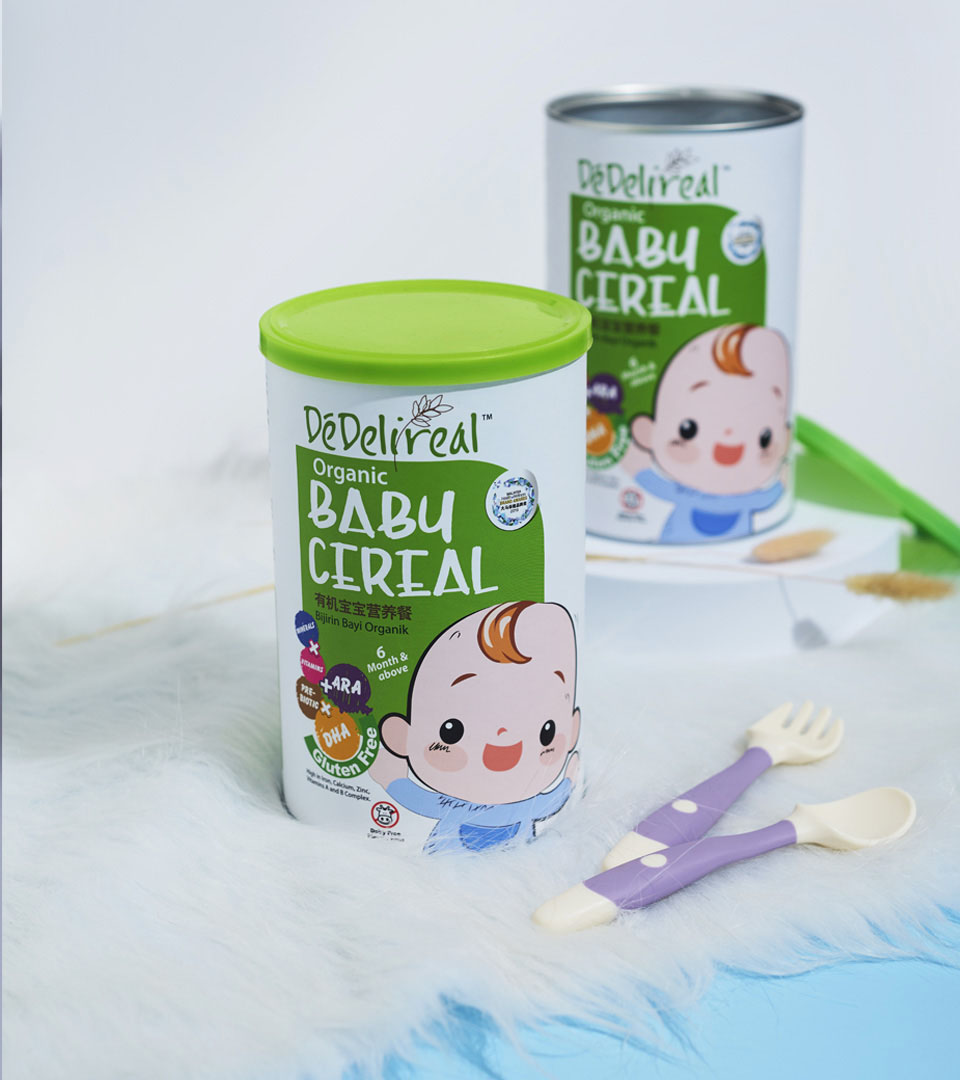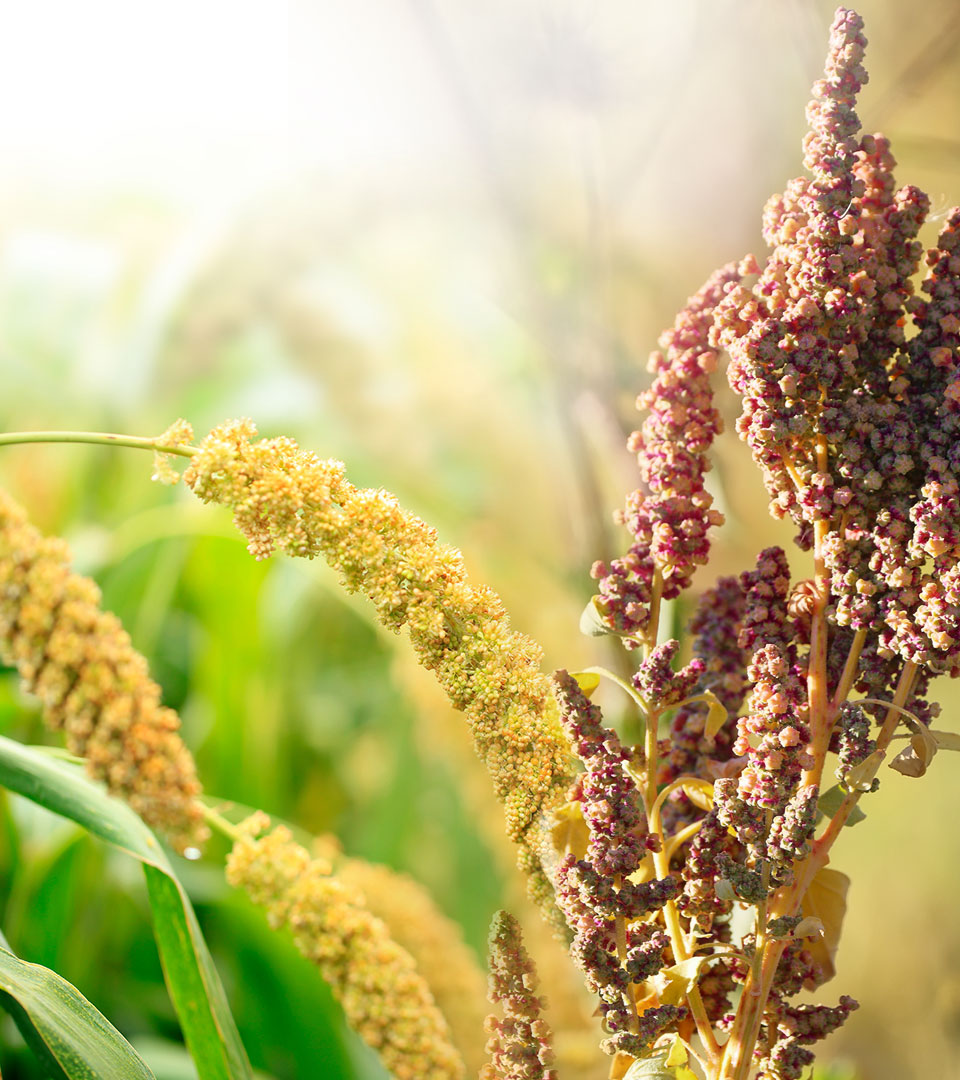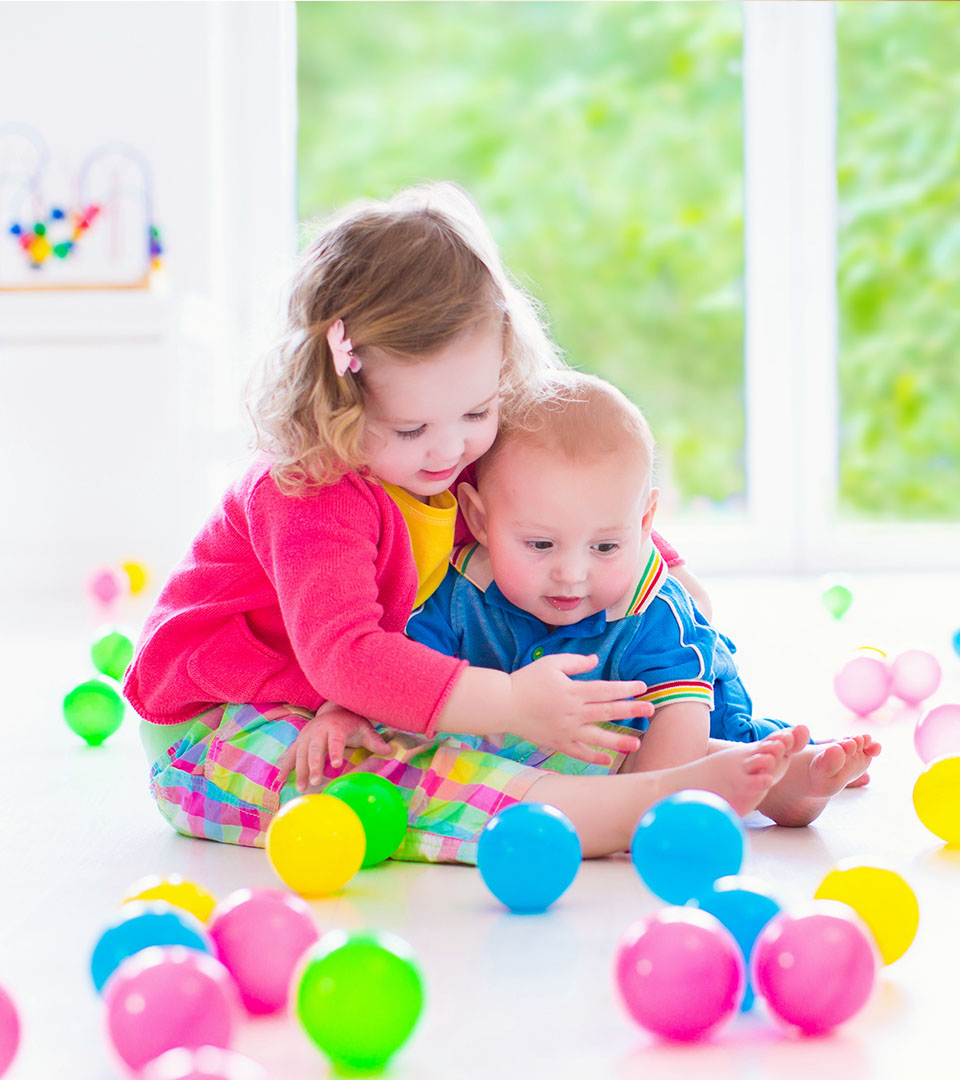 Dedelireal Organic Baby Cereal
97.6% Organic Ingredients, Gluten Free. Enriched with iron, vitamins, minerals essential to baby's health.
Dedelireal Organic Baby Cereal
PlantBio uses only organically grown whole grains for your baby's natural nutrition and no genetically engineered ingredients, salt, refined sugars, or preservatives. This is just one way PlantBio hopes to make a long-lasting positive impact on your baby's health.
Dedelireal Organic Baby Cereal carries a nice aroma originated from organic multi-grains powder with a very slight oily aroma from algae DHA and ARA.
Dedelireal powder is light brown in colour with a few tiny dark brown particles. These particles are actually Organic Molasses which would dissolve fully once mixed with liquid.
NOTE
Storage: Keep in cool, dry place,away from direct sunlight.
Once opened, please consume this product within 1 months to ensure its fresshness.
THIS PRODUCT IS NOT TO BE GIVEN TO INFANTS BELOW SIX (6) MONTHS OF AGE UNLESS ADVISED BY HEALTH PROFESSIONAL.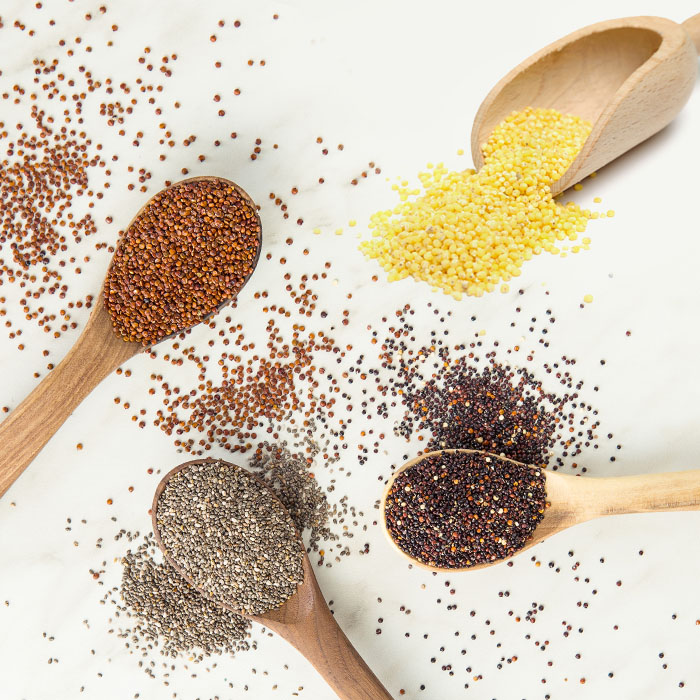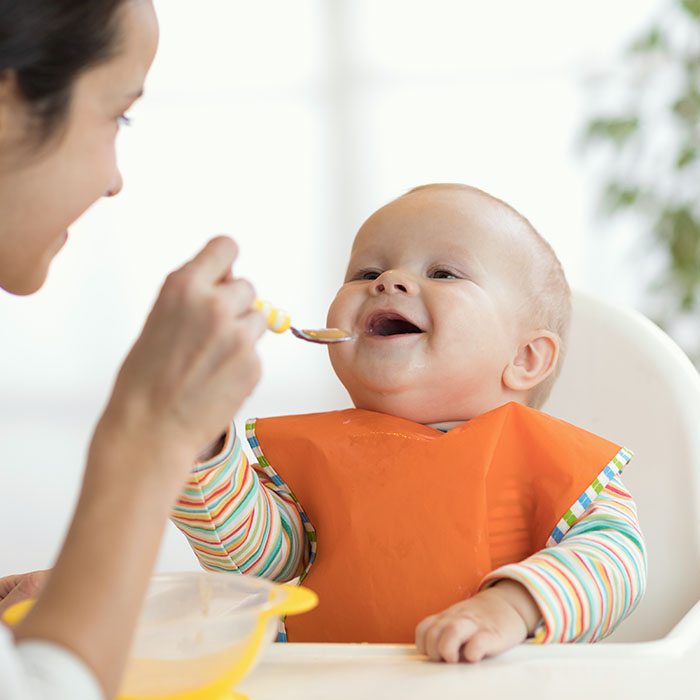 Preparation instruction:
1. Put 1 scoop (15gm) of DēDelireal into a bowl.
2. Slowly add in warm water and stir until it is mushy.
3. Mash any small lumps formed during preparation completely.
4. Make sure the temperature of the cereal is suitable for your child.
5. Serve to your child immediately.
6. Do not keep any leftover for later consumption.
7. Serving size and frequency may increase according to your child's appetite.